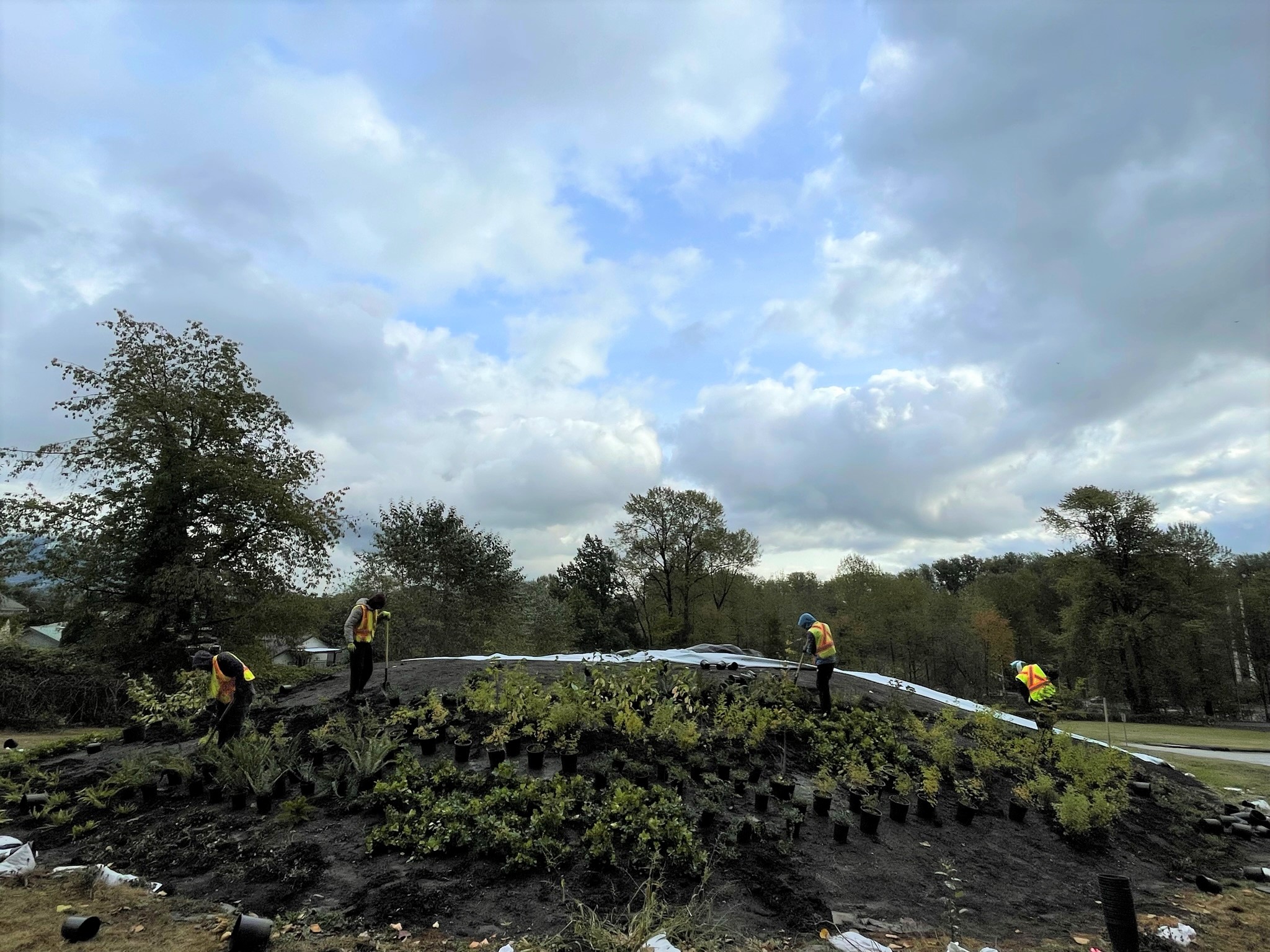 Replanting Inspired by the Coast Salish Eye
You may have noticed the large mound of soil in the northwest corner of the cemetery and been curious to know why it's there. Last year, during construction of the θəqiʔ ɫəwʔənəq leləm' (Red Fish Healing Centre), excavated soil was moved to this area. This was part of an effort made by BC Housing, the Provincial Health Services Authority (PHSA) and kʷikʷəƛ̓əm First Nation to ensure that heritage soil excavated within Red Fish Healing Centre will remain on site.  
The mound was purposefully shaped to reflect the centre of the Coast Salish Eye and is now being covered with beautiful native plants. This planting design is represented by an oval with crescent shapes on either side. For many Coast Salish People, this image is a reminder that the Creator is always watching and it reminds us that we should always do our best.A wide variety of native species including Vine Maple, Saskatoon Service Berry, Red-osier Dogwood, Nootka Rose, Beach Strawberry, Deer Fern, and Red Columbine are being planted. Around the center of the "eye" will be planted with meadow grasses. The work is expected to be finished by mid-November but will require on-going monitoring over the next few years to ensure the plantings are successful.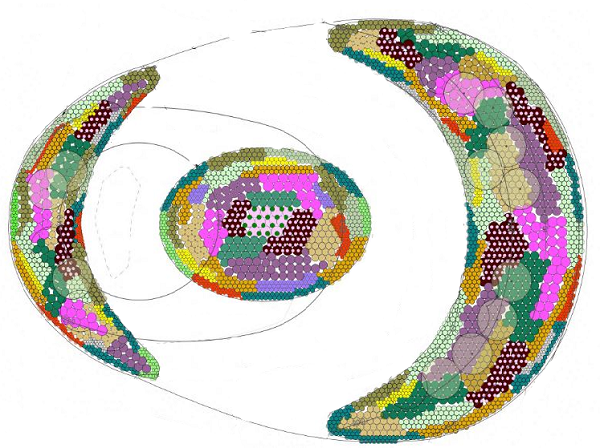 Landscaping crews begin work replanting a soil mound in the cemetery.
The landscape feature is designed in a way that beautifies the cemetery, while also supporting the local ecosystem and is respectful of səmiq̓ʷəʔelə long ancestral history within kʷikʷəƛ̓əm First Nation's Core and Traditional Territory.  
We respect that the cemetery is the final resting place for a number of Riverview Hospital and Woodlands School residents. These areas will not be disturbed. If you have a loved one in the Riverview Cemetery and would like further assurances, please reach out to us at [email protected].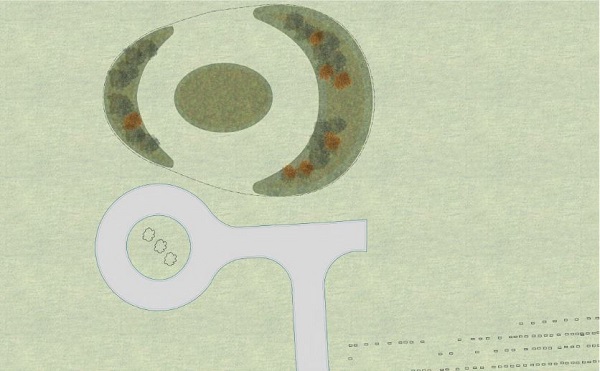 An artistic image of the soil mound replanting design shaped as a Salish Eye. 
All soil disturbance activities are regulated under the BC Housing/kʷikʷəƛ̓əm First Nation Archaeological Protocol and are subject to the BC Heritage Conservation Act.