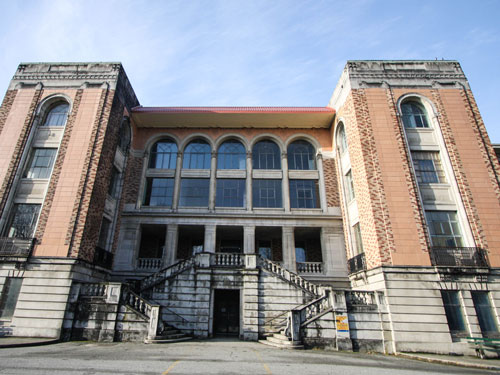 Crease Clinic was constructed in phases starting in 1929. The West Wing (originally called the veteran's block) opened in 1934. It served veterans with mental health issues. In 1949, the building doubled in size with the addition of the East Wing, which would serve people with early signs of mental illness. It was then renamed "Crease Clinic" after Dr. Arthur Crease.
Crease Clinic is a four-story reinforced concrete structure – finished in brick, terra-cotta cladding and artificial stone. Until 1965 the Crease Building operated separately from Essondale Hospital. The two services merged following the adoption of the BC Mental Health Act.
The Crease Clinic closed in 1992 and has been a popular building for filming ever-since.