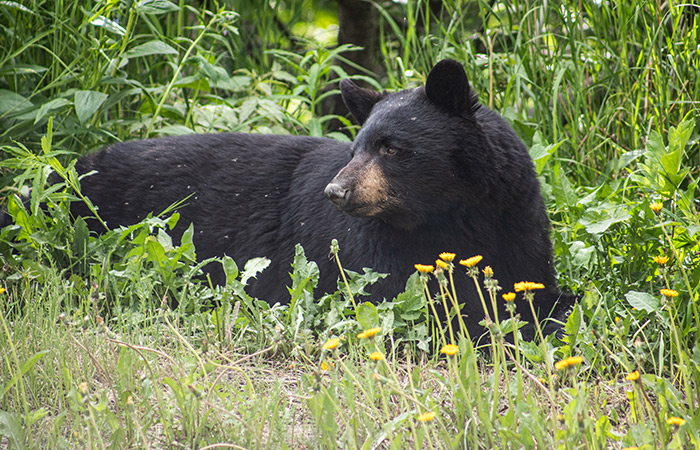 Bear sighting on Riverview Lands – keep food to yourself
Photo credit:  John Thomas
Be aware that we've had another black bear sighting on the Riverview Lands this week. Fall and spring are seasons when interactions between humans and bears can become tense. In the spring, bears are working hard to replenish fat reserves they've lost during hibernation. In fall, they're preparing for a long winter's sleep and are looking access to quick calories. Human food is great for that!
Those who use the Riverview site should be diligent about cleaning up food scraps and packaging all year long. But, please be mindful that as natural food sources dwindle in colder weather, bears are especially curious about what's on your lunch menu. They'll gladly trade in a chestnut for a doughnut, and we shouldn't give them that opportunity.
Note the following black bear safety tips from Wildsafe BC:
Keep dogs on leash and small children within arm's reach
Go walking in pairs rather than alone, or carry a bear bell to avoid catching bears off-guard
Be aware of your surroundings and don't use headphones in locations with poor sightlines
Watch for signs of bear activity like tracks, scat, freshly turned logs or scratch-marks on trees
Don't leave organics behind – things like apple cores and banana peels shouldn't be tossed into the bushes (the large metal bins on site are the best place to dispose of food scraps)
Stay safe. If you have further questions about bear safety on the Riverview Lands, please email us at [email protected].