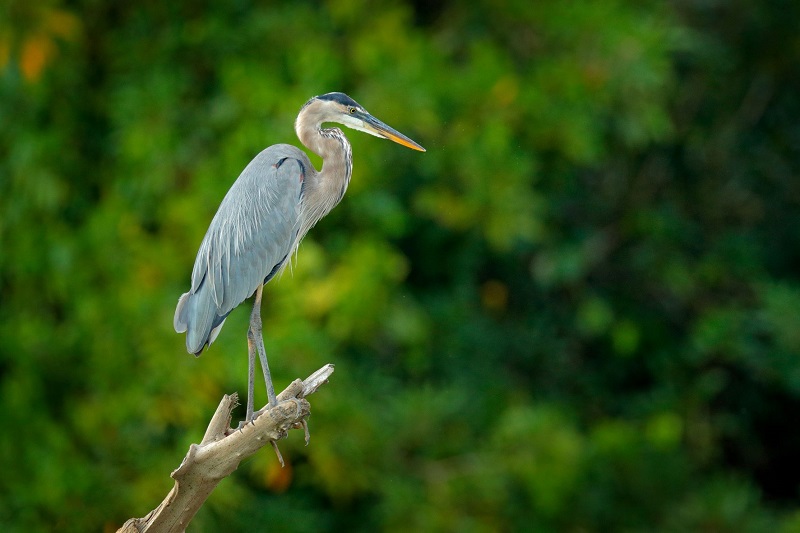 Davidson Creek Restoration
Davidson Creek Restoration Image: Great blue heron perched on a branch In 2021, BC Housing began environmental restoration work on two ecologically sensitive areas of səmiq̓ʷəʔelə [suh-MEE-kwuh-EL-uh]; Davidson Creek and Watercourse 4 (WC4). Work involved removing invasive plants such as blackberry, Himalayan balsam, knotweed, ivy and morning glory. These were replaced with native plants. Willow, maple, cottonwood, and cedars now provide stream bank stability, shade and the necessary habitat to support many local insects, amphibians, birds and mammals. A year later, the streams and surrounding riparian areas have bounced back to life. The once heavily manicured Davison's Creek now is a densely vegetated corridor that black bears, and black-tail deer have been known to visit.
This restoration work was part of a commitment made to off-set the construction impacts the of θəqiʔ ɫəwʔənəq leləm' (Red Fish Healing Centre) and həy̓χʷət kʷθə šxʷhəliʔ leləm (Healing Spirit House). These new facilities now offer a safe, supportive space for those recovering from substance use, and/or challenges associated with mental health.
Davidson Creek and WC4 are upstream of the Lougheed Highway, and while they are not known to currently support fish, they do lead to fish-bearing waterways on the other side of the highway. This means the quality of water in theses streams support fish downstream, adding food, nutrients, and leaf litter to the system. These areas are also known to be potential areas of habitat for the endangered Pacific Water Shrew.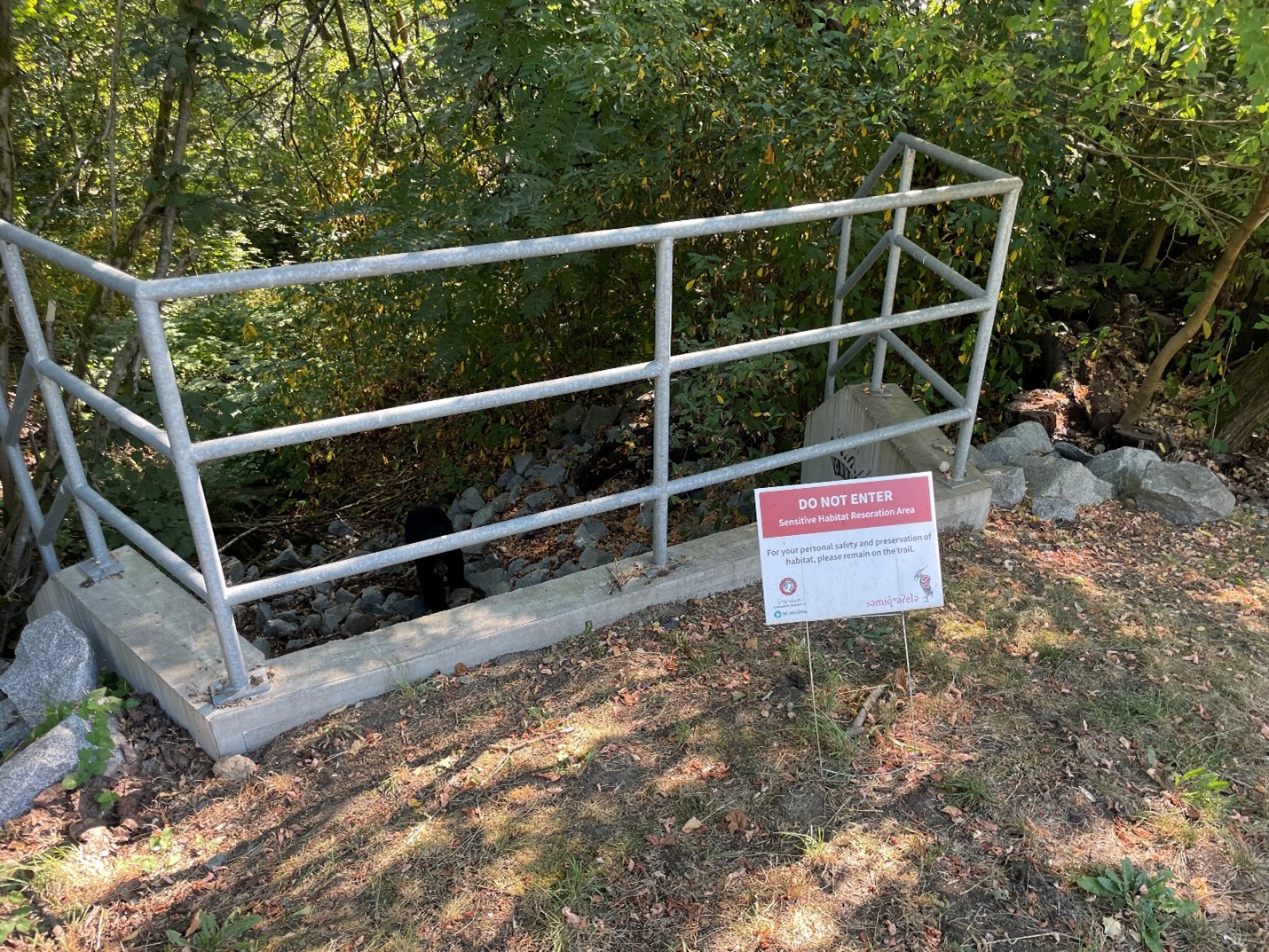 Image: Davidson Creek with lush vegetation and a black bear in the background.
Over 80 species of birds have been identified on site by Burke Mountain Naturalists, including barn owls, short-eared owls, and the western screech owl. According to kʷikʷəƛ̓əm First Nation, on who's core territory səmiq̓ʷəʔelə resides, the great blue heron is one of these unique bird species that have been known to nest on the slopes of the site for centuries. Streams like these are important to local species and are of cultural significance for kʷikʷəƛ̓əm. 
Restoring waterways, and wetland areas like Davidson Creek and WC4, help restore a cultural connection to water as well as help disturbed ecosystems re-establish themselves. These waterways will need a few years of human monitoring and support to fully recover to their natural state. Thanks to the work that's been done, they're well on their way. 
Find out what you can do to support stream health and local ecosystems. Learn how to identify invasive plants, adopt a stream, or join a Streamkeepers group in your area.