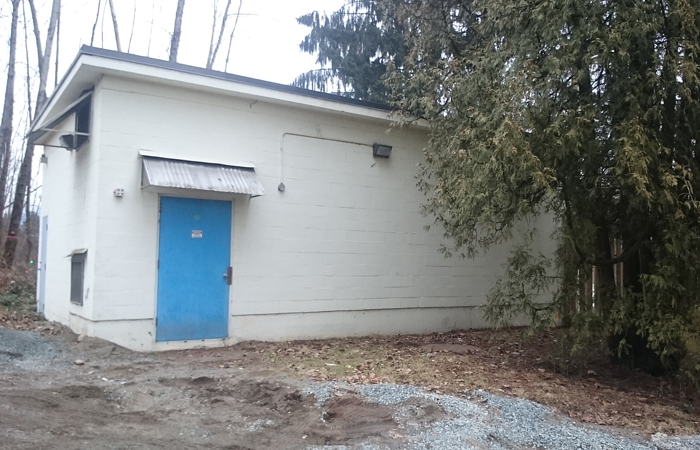 Demolition Activity
Due to aged conditions and obsolescence, two buildings at the Riverview Lands are scheduled for demolition the week commencing October 28, 2019.
The old bakery building, a single level wood and concrete structure constructed in 1946, has been unoccupied for many decades. It has been long boarded up to ensure public safety as the building contains hazardous materials and suffers from compromised roofing and flooring. Utilities to this facility were disconnected during the 1980's.
The receiving station, a single level concrete block structure, housed the main incoming power distribution services to the Riverview Lands. In February 2017, BC Housing completed the installation of a new Electrical Distribution System (EDS). At that time, power was terminated to the Receiving Station by BC Hydro, all useable equipment removed, and all windows and entrances boarded up. This building did not have sanitary or water services.
Both buildings are utilitarian in design and pose a number of safety concerns including trespass and vandalism. Hazardous materials in the buildings were properly abated and disposed in preparation for demolition. A demolition permit was approved by the City of Coquitlam on October 21, 2019 and works are underway to commence the demolition of the buildings next week.
Throughout the demolition process, the two sites will be monitored 24/7 by on-site security patrol provided by Paladin Security.