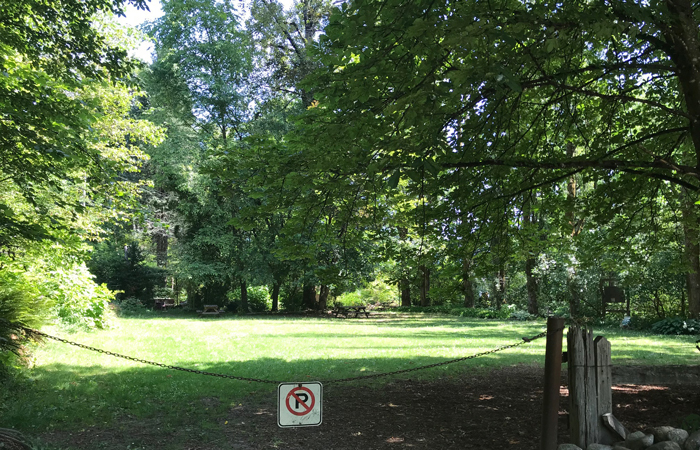 Finnie's Garden Community Beautification Day
Please join us for a community garden beautification day at Finnie's Garden on Saturday, September 14, 2019.
Originally stewarded by Art Finnie, a former nurse at Riverview Hospital, Finnie's Garden was started as an early form of horticultural therapy. Known initially as "Farm View", the notion was to involve patients in gardening activities as a form of healing. Finnie's Garden provided a natural setting for patients to visit, including with family and friends, and often was the setting for recreational events for patients and staff at Riverview Hospital.
To continue the legacy of Finnie's Garden, we welcome the local community to become involved in the beautification day as we care for this special open space.  This is a family friendly event with activities and games for children during the day. We will be providing gardening tools, plants and lunch and will dispose of all plant and soil debris. We also will be awarding a prize draw, so we hope to see you there!
Please RSVP for this free event: https://www.eventbrite.ca/e/finnies-garden-community-beautification-day-tickets-67825825871
Date and Time
Saturday, September 14, 2019 from 10:30 am - 4 pm
Location
Finnie's Garden
Kerria Drive, Coquitlam, BC V3C 4W8
Event Schedule
10:30 am – 11:00 am Welcome, housekeeping and sign-up for tasks
11:00 am – 1:00 pm Garden activities
1:00 pm – 2:00 pm Lunch (provided)
2:00 pm – 3:45 pm Garden activities and wrap-up
3:45 pm – 4:00 pm Thank you and prize draw
What to Bring
Hat
Sunscreen
If you have a favourite pair of garden gloves, please bring them. Extra gloves will be provided.
Wear comfortable clothes you don't mind getting dirty and dress for the weather
Weather appropriate footwear with closed toes
Sustainability Tip
Please bring your own reusable mug, water bottle, cutlery and plates for an eco-friendly afternoon. (Water jugs will be available for refill and compostable cutlery, plates and cups provided for snacks and lunch).