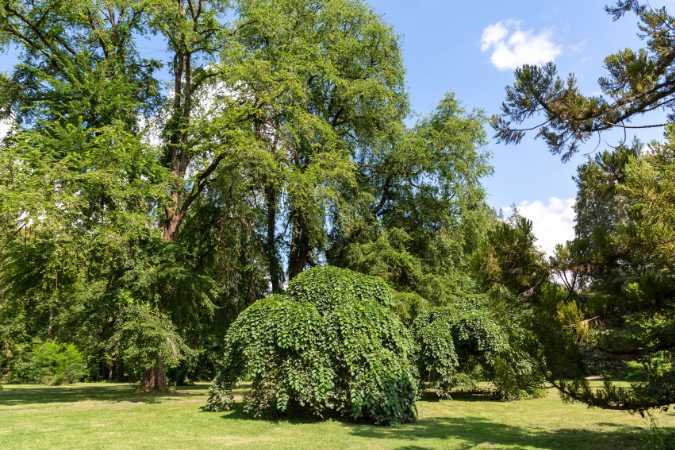 Keep soil undisturbed at səmiq̓ʷəʔelə / Riverview
Those who spend time on site should be aware that all soil disturbing activity is prohibited on the səmiq̓ʷəʔelə/Riverview site, unless the activity complies with the səmiq̓ʷəʔelə/Riverview Archaeological Protocol.
What may seem like small soil disturbances can have a large archaeological impact – we urge site visitors to refrain from things like pulling plants, digging holes, posting flags or signs in the ground or any other activity that would impact the soil's position.
As stated in the səmiq̓ʷəʔelə/Riverview Archaeological Protocol, Soil Disturbing Works means any work, operation or activity that results in the disturbance of earth at any depth, including but not limited to uprooting of plants, soil removal, excavation, digging in topsoil, drilling, bore hole testing, post installation, etc. If you are unsure whether your activity may be considered a Soil Disturbing Work, please reach out to us at [email protected] and do not proceed until you have been authorized by BC Housing.
Kwikwetlem First Nation (KFN) have a long history living on the banks of the Coquitlam River and claim səmiq̓ʷəʔelə as part of their core traditional territory. səmiq̓ʷəʔelə contains known archaeological sites and much of the property holds high potential for undocumented sites. Archaeological sites in British Columbia, including səmiq̓ʷəʔelə, are protected under the Heritage Conservation Act (HCA).
The protection of potential archaeological sites is extremely important to us. Those partaking in unauthorized Soil Disturbing Works will be addressed by security. Repeated violations will result in a ban from site.