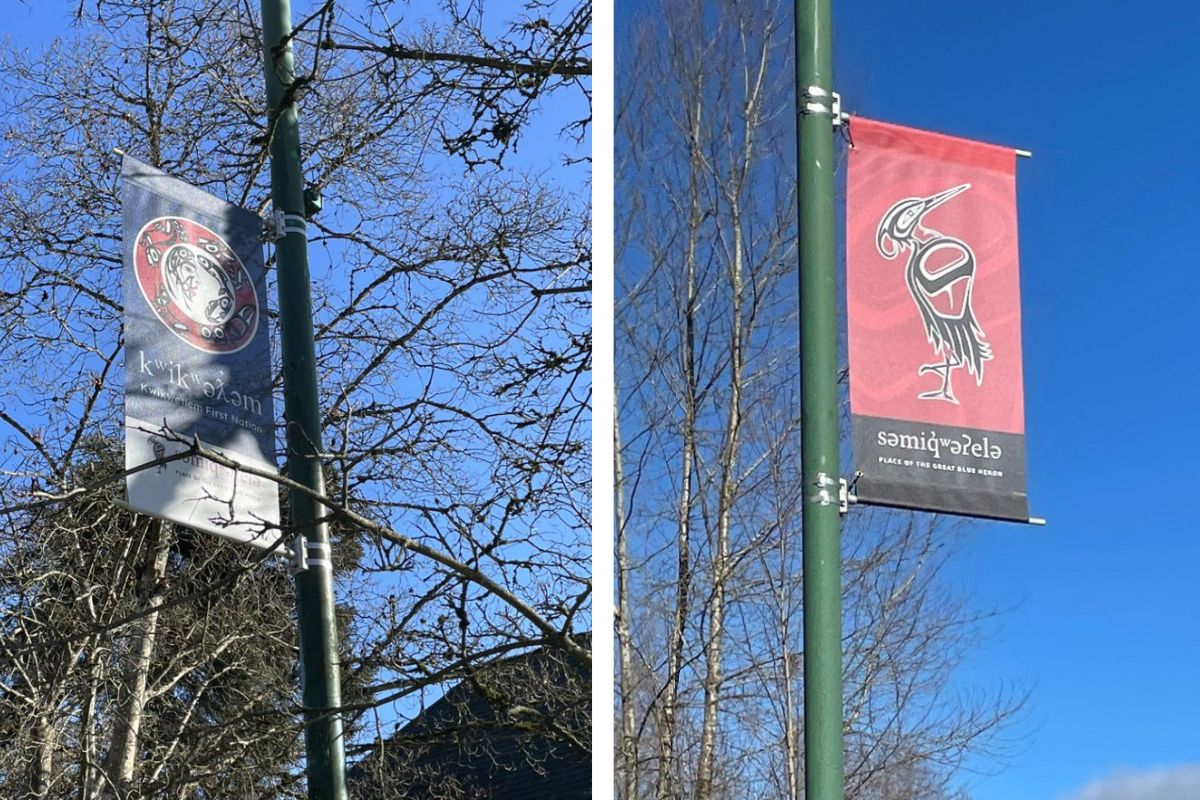 New banners recognize place name and celebrate kʷikʷəƛ̓əm territory
If you've driven through səmiq̓ʷəʔelə recently, you may have noticed the colourful banners that now dot the south end of the site. Construction of θəqiʔ ɫəwʔənəq leləm' (Red Fish Healing Centre for Mental Health and Addictions), and the Həy̓χʷət kʷθə šxʷhəliʔ leləm (Healing Spirit House) at the north end of səmiq̓ʷəʔelə provided plenty of opportunities to display Indigenous artwork and recognize kʷikʷəƛ̓əm territory. In order to acknowledge the whole site as core territory of the kʷikʷəƛ̓əm people, decorative banners were added to the streetlamps on the other half of the property.
There are ten banners, half that show the emblem of kʷikʷəƛ̓əm Nation, and the other half that mark the site's name: səmiq̓ʷəʔelə. Designs were selected by Chief and Council and are a symbol of the Reconciliation-based partnership between the Nation and BC Housing.