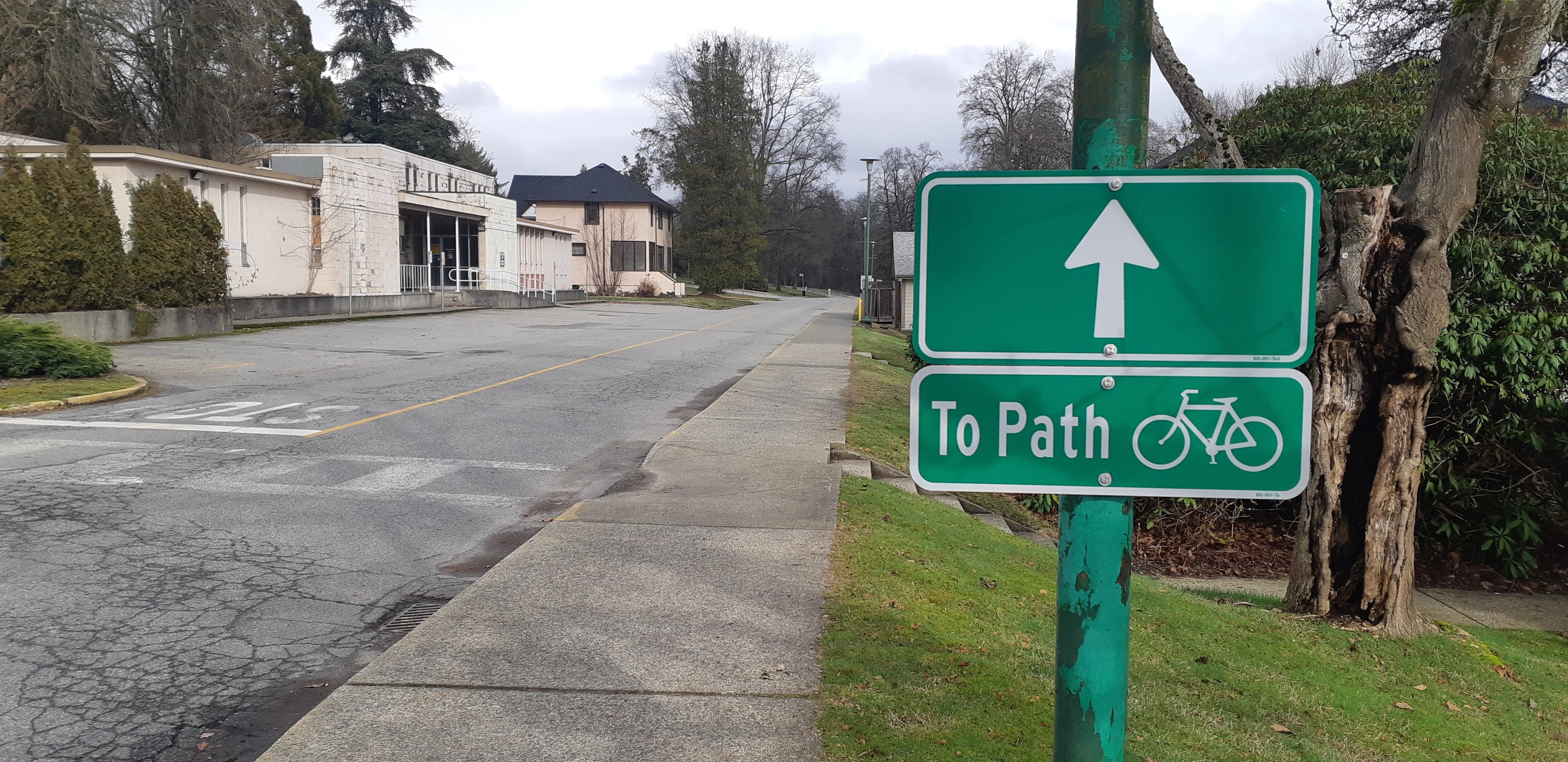 New Designated Cycling Route – a Collaborative Effort
A newly marked cycling route makes it easier and safer for cyclists to travel through səmiq̓ʷəʔelə/Riverview, and connect to broader regional bike networks. This is thanks to a collaborative effort between the HUB Cycling TriCities Committee (AKA HUBsters), kʷikʷəƛ̓əm First Nation, and BC Housing.
There are many roads winding through səmiq̓ʷəʔelə and the site can be very confusing to navigate, especially to cyclers who are new to the area. HUB Cycling initiated a community cycle of the area to map out new suggested safety improvements and better wayfinding signage. BC Housing and kʷikʷəƛ̓əm worked to make it happen.
The site's cycling route is part of a larger route that connects Coquitlam Centre Skytrain Station through səmiq̓ʷəʔelə (Riverview) to Colony Farm Regional Park and the Port Coquitlam Trail. BC Housing and kʷikʷəƛ̓əm recognize the valuable role səmiq̓ʷəʔelə  plays as a key part of the cycling commuter network. Improving the site's conditions for cyclists promotes accessibility to and safety of the larger transportation networks across Metro Vancouver. It promotes equity and sustainability, two values the project team is continually striving for.
This initiative was recently shared in the Tri-City News: New signs are making it easier for cyclists to get through Riverview Lands in Coquitlam.