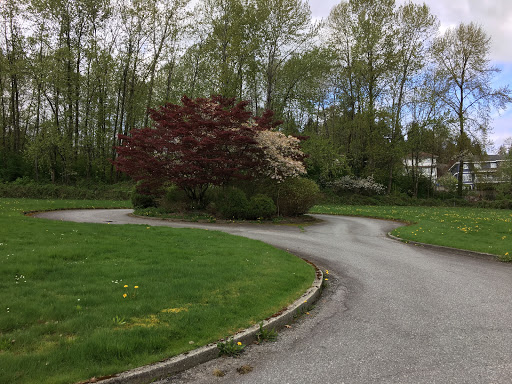 Notice of digging work in unused portion of the cemetery
Please note that BC Housing and kʷikʷəƛ̓əm First Nation will be doing some light digging within the unused area of the cemetery in November, with further works to be completed in December. A separate area of the cemetery is the final resting place for a number of Riverview Hospital and Woodlands School residents. This area will not be disturbed.
The work is to prepare the ground for other soil to be moved to this location. The soil to be repatriated was excavated from the new Red Fish Healing Centre area.  BC Housing and kʷikʷəƛ̓əm First Nation wish to have all excavated soil located within səmiq̓ʷəʔelə to remain on site. All soil disturbance activities are regulated under the BC Housing/kʷikʷəƛ̓əm First Nation Archaeological Protocol. They are subject to the BC Heritage Conservation Act. Any unauthorized soil or ground disturbances at səmiq̓ʷəʔelə are unlawful and may result in penalties.   
Review the Archaeological Protocol.
For more information, please email us at [email protected].
If you have a loved one in the Riverview Cemetery and would like further assurances, please reach out to us at [email protected], or phone BC Housing at 604-433-1711 and ask to be put through to səmiq̓ʷəʔelə's Communications Specialist, Jessica Dueck.