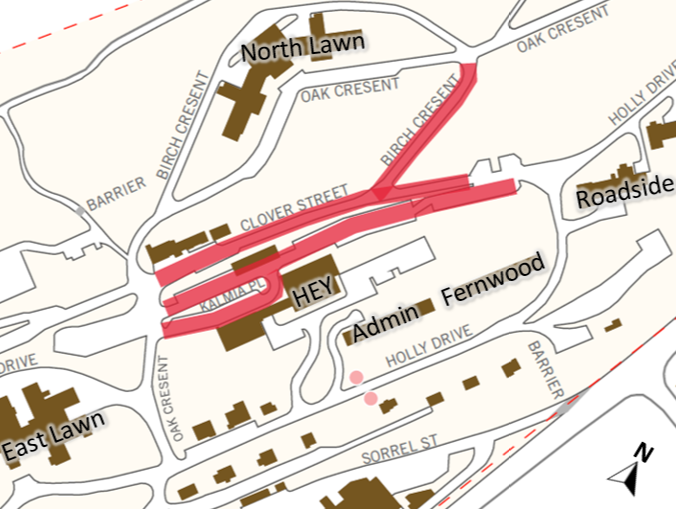 Notice of Road Closures due to Steam System Maintenance
The safety of all residents, users and visitors of the səmiq̓ʷəʔelə/Riverview Lands are of utmost importance to the project team. To ensure public safety, there will be no vehicle traffic allowed on Clover, Birch Crescent, Kalima place, and the unnamed road in the front of the Henry Esson Young building, from September 13 to October 18, 2022 while steam line repairs are underway. Please reference attached map for details.
Holly drive and Oak Crescent will remain open to all vehicle traffic.
Steam line maintenance must be complete in time for cooler weather and the increasing need for building heat. Components of the steam and condensate lines are beyond their life expectancy, and this work is required to maintain adequate pressure to the system. Steam system repairs will support BC Housing's maintenance and preservation of buildings on-site, both tenanted and untenanted.
An archaeological monitor will oversee all soil-disturbance works, and a qualified arborist will be involved to ensure minimal disturbance to nearby trees.
We appreciate your understanding as we complete this important work.