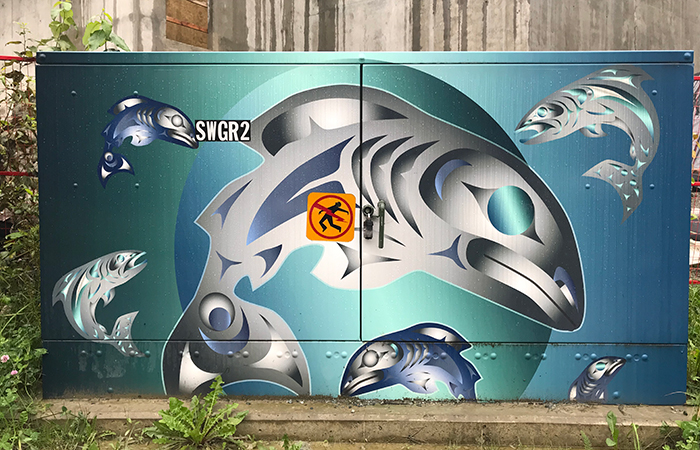 Renewing Riverview's Infrastructure
For 100-years the Riverview Lands in Coquitlam were a Provincial Centre of mental health care. Pre-dating this, Kwikwetlem First Nation (KFN) occupied and used these lands for harvesting, refuge, ceremonial and spiritual purposes.
Today, the 244-acres Riverview Lands contain 75 buildings, multiple mental health users, 100kms of aging infrastructure, and 1,800 unique trees. In 2015, new mental health developments were proposed for the site comprising the newly opened Healing Spirit House and the CMHA facility, which is currently under construction. As part of these works, BC Housing was responsible for providing modernized civil infrastructure in a manner that was respectful of the Lands' history and landscape while also ensuring no loss of service to tenants and users on site.
Unique to this civil infrastructure project was its homage to KFN's heritage and culture; KFN, designers, contractors and BC Housing collaborated to incorporate KFN's historical basket weave into retaining-walls, sidewalks and crosswalks. Cedar tree markings were depicted on guardrails along Lougheed Highway and guardrails within the site incorporated a reed design. Utility kiosks on site were also wrapped in KFN artwork depicting a connection with nature and to the Lands.