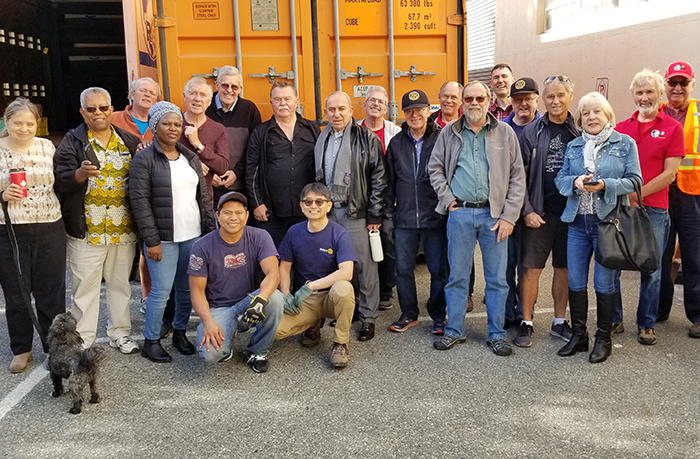 Rotary World Help – 400th Container Anniversary
On May 18, 2019, Rotary World Help achieved a new milestone – shipping their 400th Container to Kiev, Ukraine.
Rotary World Help - Medical Supplies Container to Kiev
Rotary World Help shipped their first container to Kiev over 25 years ago and since then have shipped medical supplies, education and sports equipment and disaster relief supplies to 60 international destinations including the Philippines, Uruguay, Chile, Sierra Leone and Guatemala. As of September 2019, the number of people helped by Rotary World Help was over 12 million! In 2012, the organization passed their first major milestone when the estimated value of goods shipped passed the $100 million mark – as of September this year, that value was over $141 million.
With a warehouse facility situated at the Riverview Lands for Rotary World Help to store supplies and load into containers, BC Housing is pleased to be able to support Rotary World Help in achieving their humanitarian efforts around the globe.
Learn more about this dedicated organization and how you can help at Rotary World Help.
Container Loading – September 28, 2019 destined for Kiev, Ukraine, Riverview Lands