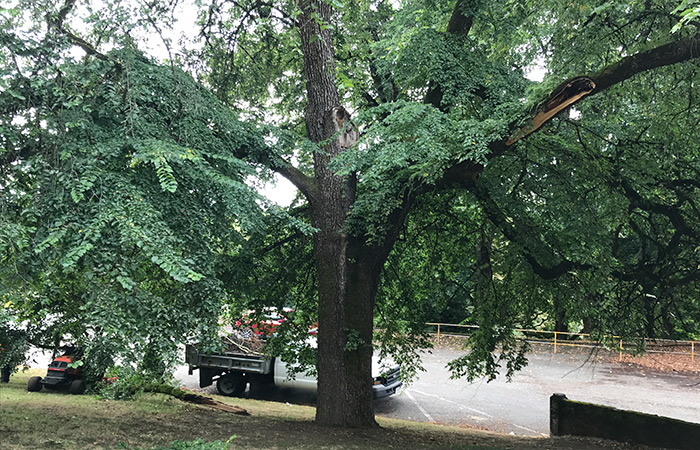 Staying safe around trees : Notice of upcoming assessment and risk mitigation
Be aware that prolonged warm, dry weather increases chances that tree branches will become brittle and fall. The Riverview Lands has an aging population of trees on site, and some of these trees will need to undergo another round of pruning for the safety of passers-by.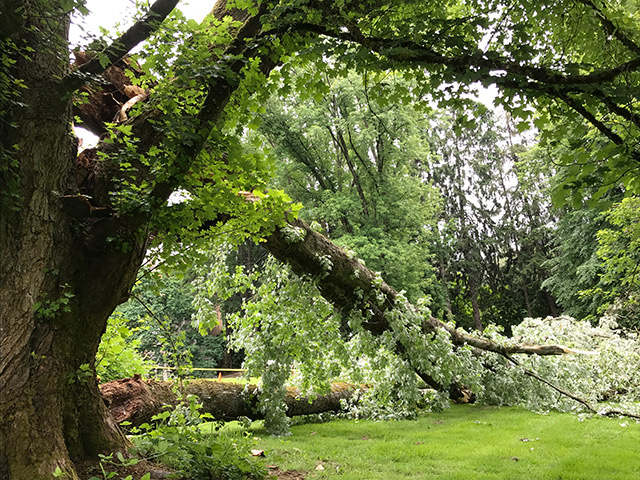 The staff at BC Housing would like to remind site users to avoid sitting or walking directly under trees, as it's difficult to know which trees may be vulnerable to breakage at any given time. Please also do not climb trees or pull on branches, since this can increase chances of injury from falling branches. The trees will go through another round of risk assessments with Riverview's Arborist, Dr. Julian Dunster. Loose and broken tree branches have already been identified by Grounds Crew – some of these branches were pruned last week and others will be pruned next week. Some trees may also require external supports.
Please be sure to keep a safe distance if you notice crews doing tree maintenance. This is an important part of keeping trees in optimal health, so they can be enjoyed by all in the years to come.