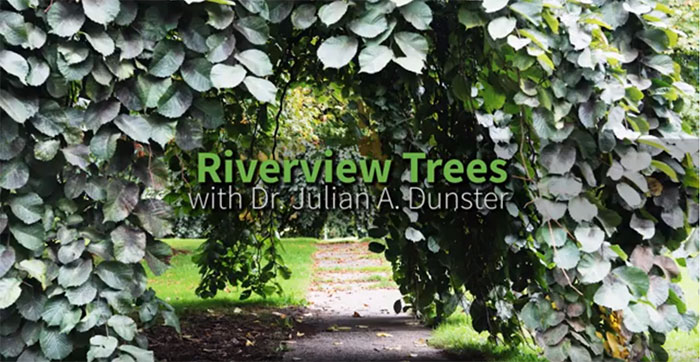 WATCH: Riverview Trees with Dr. Julian Dunster – The Scarlet Oak
The Riverview Lands are home to a diverse collection of trees following the establishment of an arboretum on the Lands by British Columbia's first Provincial Botanist, John Davidson, in the early 1900's.
BC Housing continues to work under the advisement of Dr. Julian Dunster, the lead arborist for the Lands, to ensure the long-term health of the trees and in accordance with the Riverview Tree & Plant Protection Specification Protocol.
In this video, Dr. Dunster highlights a Scarlet Oak and speaks about how these species are being managed to promote continued growth.