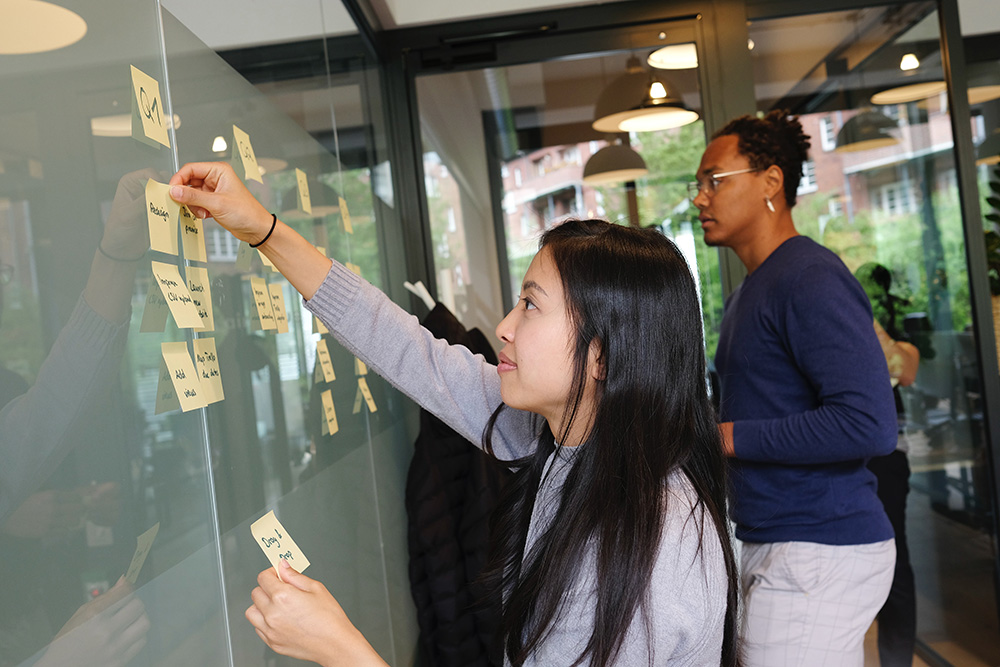 What is the Public Advisory Group and what does it do?
In spring of last year, kʷikʷəƛ̓əm First Nation and BC Housing began recruiting for a 10-15-person Public Advisory Group (PAG). It convened for the first time in June 2021. Since that time, the project team has received requests for more details regarding the PAG. We hope the following information will provide clarity to folks who would like to learn more. 
Please note that we're recruiting for two positions on the PAG, so if you or someone you know is interested in providing a youth (under 25) perspective or can speak to direct lived experience with mental health issues, we would love to hear from you. Please contact us at [email protected] or apply online.
Please click here to read our Public Advisory Group Terms of Reference. 
What is the purpose/role of the Public Advisory Group?
The purpose of the Public Advisory Group is to be a sounding board for the kʷikʷəƛ̓əm First Nation/BC Housing project team as we unpack and test planning ideas. All PAG members have credentials/affiliations and areas of lived experience that make them uniquely experienced to provide fresh ideas, identify gaps in thinking and to connect the project team to demographics who might not otherwise have a voice in the process. 
What was the Riverview Lands Advisory Committee (RLAC), and is the Public Advisory Group (PAG) a modernized version of RLAC? 
The Riverview Lands Advisory Committee (RLAC) was a municipal committee assembled by the City of Coquitlam to provide direction to Coquitlam City Council on issues related to səmiq̓ʷəʔelə/Riverview. This committee consisted of stakeholders with longstanding relationships to the site, and citizens with a high level of topic-specific knowledge in various areas of interest. It was disassembled in 2019 by the City of Coquitlam in recognition that the Province (through BC Housing) would be leading the site's planning process (click here to read an article about RLAC's dissolution). 
The Public Advisory Group, assembled by kʷikʷəƛ̓əm First Nation and BC Housing in 2021, plays a very different role than RLAC. It provides insights to the project team, which consists of kʷikʷəƛ̓əm First Nation and BC Housing. Unlike RLAC, the Public Advisory Group doesn't exist to provide direction, but to offer fresh perspectives and reduce risk of narrow thinking. kʷikʷəƛ̓əm First Nation and BC Housing highly value feedback from the PAG – however, it should not be considered any more or less important than the feedback we receive through other forms of engagement like surveys, meetings and topic-specific workshops.
How was the PAG selected?
The project team formed a selection committee comprised of staff from BC Housing and consultants from Modus and Perkins & Will. This committee evaluated applications using a rubric that assigned a value and weighting to the selection criteria outlined in the Public Advisory Group Terms of Reference. Below is a condensed list of the selection criteria:
The applicant has an interest in helping to shape a new direction for the future of səmiq̓ʷəʔelə/Riverview.
The applicant has lived experience (which may or may not include credentials) in a relevant field of interest and/or represents an organization in a relevant field of interest.
The applicant has a keen understanding of issues at the community, regional, and/or provincial level regarding their specified area of interest.
The applicant contributes to the diversity of the group, or helps the group be more representative of marginalized communities.
Applications were then assigned a numerical score. Applicants with the highest scores were contacted for interviews. A key component of all applications was candidates' interest in seeing change, in some form or another, at səmiq̓ʷəʔelə/Riverview and to be part of sketching out what that future may entail. 
Among other questions, candidates were asked to provide examples of times where they had worked collaboratively across conflicting interests, and this was taken into consideration during the selection process. The project team received a high volume of qualified candidates, and most successful applications were strong in all areas of selection criteria above. 
Why has the project team chosen not to publicize the names and qualifications of PAG members?
Direct lived experience with various forms of marginalization strengthened the applications of many successful candidates, setting them apart. kʷikʷəƛ̓əm First Nation and BC Housing want to ensure that PAG members are free from public scrutiny, particularly around sensitive areas of lived experience. We are exploring options for how to promote transparency around PAG activities without exposing members to invasive lines of enquiry. PAG members are welcome to self-disclose their status as participants in the group to their communities, but we've asked them to refrain from discussing the involvement of other members.
How are topic-specific interests represented within this stage of the project?
Many people who have a high level of interest in just one or two planning areas have joined us for topic-specific workshops this year. Additionally, some stakeholders have held direct meetings with the project team. If you would like to connect with the project team on a specific topic of interest, please contact us at [email protected]. Keep in mind that we may recommend that meetings be postponed to a later date, to ensure that we're collecting your feedback at a time where it can make the greatest impact. 
How long is the time commitment for members of the PAG?
Our original Terms of Reference asked for PAG members to commit to participating for the entirety of the master planning process. However, the Terms of Reference were written at a time when this process was expected to be complete within two years. We now expect the master planning process to take more than two years, so we encourage PAG members to be in conversation with us about their ability to participate beyond a two-year timeframe.